In the late 1950's, I was teaching art at the local art center to adults as a recreational class. After three sessions, I decided there should be some way to expose the students to the wonders of the world that they seem to be missing. I looked through my slides and picked pictures that most would overlook – like the small leaf plant spreading across the now cracked dried mud or the close-up of a creative worm that made an interesting design on a large leaf.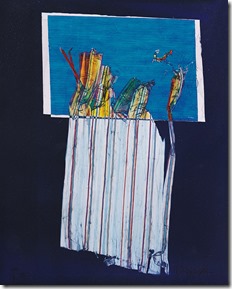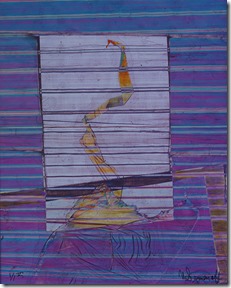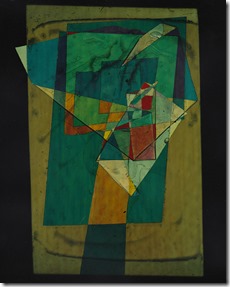 These are images on Cibachrome from 35mm glass slides as originals
To have them be more aware of color, I chose to make a series of glass slide in which I used cellophane and other plastics that refract light into two wavelengths of different degrees. By putting a piece of polarizing material between the light source and the slide, I could produce exciting images with the polarizing filter meant for use on a camera. The richness of pure color obtained this way excited most of the students as they had never seen colors so fresh, to be changed into the opposite hues by turning the camera filter.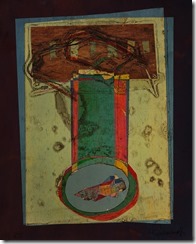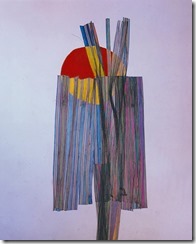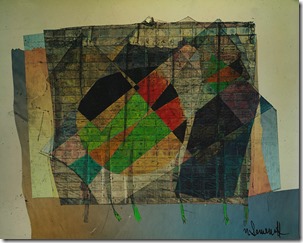 This series are on 4×5 glass and an enlarger for exposure to Cibachrome
In 1984, I published an article in Leonardo, the international refereed journal for the arts. I had discovered that Cibachrome from Ilford could reproduce the colors quite nicely when I modified my enlarger to accept the heat absorbing glass and large polarizing plastic (polarizer) that could be revolved as well as the filter (analyzer) on the lens. By being able to rotate both polarizing filters, more colors could be obtained. Being a positive to positive method of printing, I could see the colors on the enlarger table before putting in a sheet of paper and exposing the image. Color corrections filters from Ilford made the colors true to the original and I continued to print images in 8 x 10 and 11 x 14 sizes. Somehow the final colors in the Cibachrome seemed to darken over time, even though processing was strictly adhered to in all cases.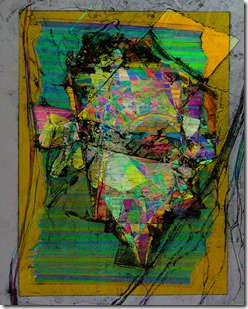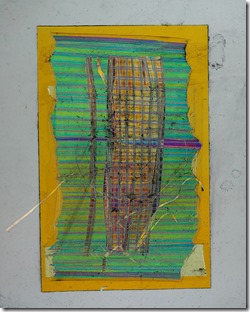 The new series are photographed with a digital camera and macro lens
With the revolution started with digital photography and inkjet printers, I at times thought it would be interesting to revisit my early research into birefringent material, but my wide format printer did not use permanent pigmented inks, so not saleable as works of art. Today, printers with pigmented inks are available, along with many interesting substrates meant for these inkjet printers.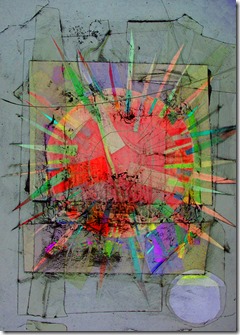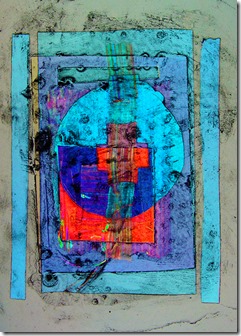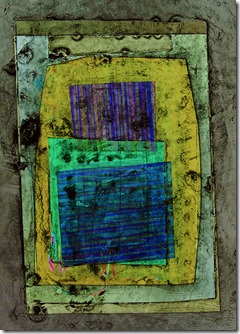 Another new series using 4×5 glass and birefringent materials
Luckily for me, the printmaking department at the University of Saskatchewan, where I once was on faculty teaching printmaking and now artist-in-residence; I have access to the equipment for just the cost of materials. It will be interesting to see how these images come up in larger sizes and how pigmented inks compare to the dye based ones commonly used.